WE BELIEVE IN QUALITY OVER SPEED
Exceptional quality railings for the most affordable prices.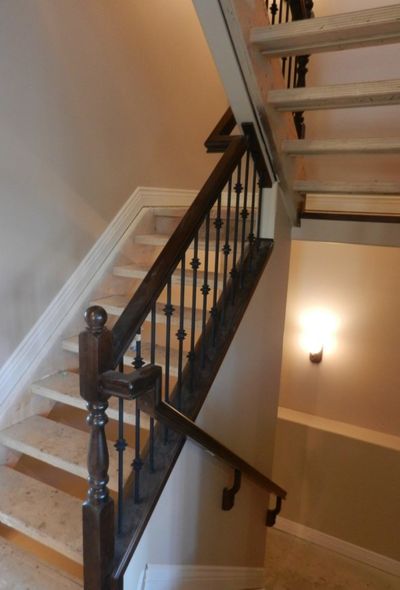 Our Railing Services
We provide a litany of railing services! When it comes to hand railings, stair railings, and balusters, Dave's Railings is your local go-to expert. We provide all of the services listed below to folks throughout Edmonton, Stony Plain, Spruce Grove, and Athabasca, Alberta. If you're curious about any of our individual services, you can get in touch with us here. We can:
Stain or paint grade straight maple/oak railings complete install by our carpenters on all new homes or renovations.
Make repairs to existing maple/oak railings.
Perform out of town services at extra cost.
Provide free quotes/estimates.
Offer a warranty on our railings.
Supply Only
If you would prefer to install our railings yourself, we also provide the option for our customers to purchase any of the materials on our products page; delivery is included and materials can be dropped off at a location of your choice. Please allow 7-14 days for material packages to be assembled and delivered. Payment for materials upon delivery is required. Ask for a free quote today!